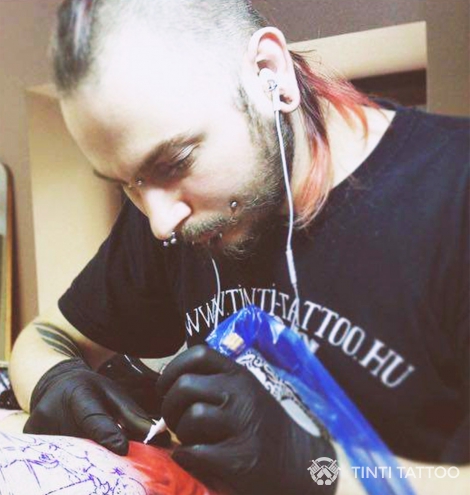 Tinti
Hi, I'm Tamás Jószai (Tinti). I started tattooing in 2000, after I graduated as a sculptor from Art School. I had the opportunity to work in Hardline Tattoo as an apprentice.
In 2005 I opened my first own studio, which is a running business till these day. I am specialized in colour realistic Tattoos, but I can work in any style desired.
Developement is very important for me, so I am drawing and painting in my free time. I like those projects, that challenge me. I always want to do my best and get better in my job!
Booking info